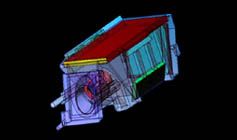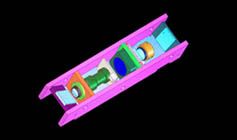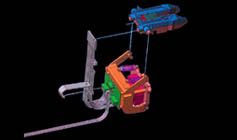 Syntec Optics routinely exceeds the engineering goals of high tech optical program teams — teams under the gun to contain costs but deliver precision optics on tight schedules, as well as teams looking to plastic optics as a way to solve tough application issues. Skills and experience make the difference when it comes to projects related to optical polymers and optical plastic. With hundreds of successful optical engineering programs for defense, medical and biometrics applications, we can tap many proven strategies to make optics products perform better and cost less. Our optical engineering team has developed thin film deposition techniques for plastic optics that produce optimal results. Because the entire Syntec team keeps optical design and opto-mechanical design front and center at every step, you can count on superior end results.
Lowest total cost
Proprietary pre-processing saves time, adds quality
Building in scalability protects investment
New prototyping options like HRDT™(High Refraction Diamond Turning) reduce costs by up to 5X
Maximum functionality
Flexible geometry fits diverse packaging
Complex elements weigh less and save space
Polymer material choices increase performance
Integrated assemblies
Complete packages ensure results, marrying optics to electronics seamlessly
Optical assemblies in as little as four weeks
Contact us for more information about plastic optics and optical polymers. We are prepared to assist you with your optical plastic projects.